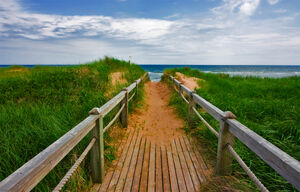 Add Islands that would be a good choice. (Include size, price and location as well as a summary of why you think it is best). To find more possible islands, see http://www.privateislandsonline.com/ or any other island selling website.
Barnard Island
Edit
Location: Hernando - Florida, United States
Size: 5.2 acres
Price: $74,950 USD
Cost Per 1,000 Redditors: $74.95 USD
Website: Barnard Island
Details:
About ½ mile from shore, and 1 mile from a public launch.
Located in the 20-mile long chain of the Tsala Apopka Lakes.
Within an hour of Disney World.
Many waterfront homes around the lakes.
Geraldo Island
Edit
Location: State of Para, Northern Coast - Brazil
Size: 2,718 acres
Price: €720,000 EUR
Cost Per 1,000 Redditors: €720 EUR
Website: Geraldo Island
Details:
Near the state capital of Para, Belem, where flight connections can get you almost anywhere in the world.
The island is close to Marapanim, a coastal town of some 25,000 inhabitants.
There are 4,300 metres of white sands and dunes
Drinking water is available from Amazon wells that are 0.5 metres under the surface.
The island is near the Equator, the average temperature is steady all year around with the day temperature around 30C during the day and 24C at night.
There is no electricity, but there is a constant breeze is sufficient to support wind energy. With its location near the equator solar energy for heating water and providing electricity would be easier than some other locations.
Vargas Island
Edit
Location: Clayoquot Sound, Vancouver Island - British Columbia, Canada
Size: 45 acres
Price: $595,000 CAD
Cost Per 1,000 Redditors: $595 CAD
Website: Vargas Island
Details:
4,000 square foot home already built.
Not the entire island.
Miles from Tofino.
Located within a temperate rain forest.
Community content is available under
CC-BY-SA
unless otherwise noted.